I love The Tudors on Showtime.
He is currently on wife #5, my favorite so far.
I really don't want her to lose her head!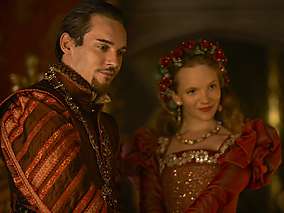 Joely Richardson plays his 6th wife Catherine Parr.
and Catherine Howard is going to be a tough act to follow.
p.s. Giveaway winner is
kimmib
send me your info and I will forward it along!